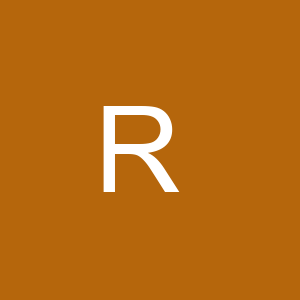 Senior Project Manager / Project Manager
Found in: Expertini
Description:
• Lead Project Management services to deliver new systems or change requests that meet the Bank and stakeholders' business or operational objectives;



• Supervision of all in-flight projects to ensure effective project management, timely reporting to management and Group Technology, in-charge of holding project steering committee (PSC) &/or project working committee (PWC) or task force teams to ensure adequate resources are obtained, tasks assigned and tracked, prompt resolution of issues or obstacles.



• Provide project advisory so that strategic initiatives are well planned and can be executed with an expectation of be achieved



_Project Office Management_



• Provide project related advisory to business/support function heads so that strategic initiatives are well scoped and planned so as to ensure realistic delivery within expectation.



• Supervise all projects status and provide timely reporting to country management and business users.



• Foster partnership with stakeholders and working level from business and support units, technology counterparts and vendors to articulate project objectives and drive performance.



• Provide mentorship to team members to ensure project tracking & delivery, problem solving, issue escalation and resolution, documentation completeness and compliance.



• Build up a systematic project management framework to improve oversight & controls :



* planning phrase (scope, solution, project plan, schedule, resources and cost);

* executing phrase (detailed work breakdown, issue management, communication to senior management)

* manage project related financials to ensure project related spend is tracked accurately;

* standardize work methods (implement project tools, templates and techniques)

* encourage sharing of best practices and tools acquisition



_Project Lead_



• Work with senior country management to put up all project related papers, budget &/or payment requests to seek approval at Country and Group level in accordance to internal guidelines and approval matrix.



• Develop and execute project plan in accordance to agreed scope, solution, schedule and cost.



• Responsible for project status reporting to management and Group committee.



• Prepare PSC reporting materials and conduct PSC / work stream meetings where applicable.



• Maintain close communication and status reporting to key stakeholders to minimize communication gap and harness collaboration and support.



• Manage the full Project Life Cycle and not just limited to IT scope, including but not restricted to managing : project scoping / gap analysis, project scheduling, work break down, resource allocation, BRD sign-off, vendor/system assessment, RFP, effort sizing, project cost budgeting & approval & tracking, FSD sign-off, data remediation, data conversion, system development & SIT progress, UAT sign-off, user training, go live preparation, risk management and execution control planning & monitoring, production launch incident command centre, etc



• Build rapport with stakeholders and working members from business and support units, technology counterparts and vendors to deliver project objectives and contribute performance.





_Formal Education:_



* Bachelor Degree/Masters Qualification



_Professional Accreditation:_



* Project Management Professional (PMP) desired but not mandatory



_Preferred level of Experience (by years/function/industry):_



* 5-10 years of systems project management in financial industry, IT or consultancy firms;

* Proven track record of successful implementation of large scale projects and managing group of projects;

* Experience in chairing PSC and management reporting.

* Hands-on experience of systems migration projects that involve customer data and financial data conversion.



_Other skills required:_



* Outstanding project management skill.

* Strong communication and negotiation skills to ensure effective engagement with business stakeholders, Group Technology and vendors.

* Strong resource management and problem solving skills.

* Strong interpersonal and team building skills.





RHB is a dynamic organization that promotes a work culture of high performance, where its biggest asset, the RHB-ians, are continuously developed & nurtured to their fullest potential through its robust talent management practices.





At RHB, we take PRIDE in our people and our teams. Great relationships built on trust, a 'leading it right'environment, challenging assignments and a culture of excellence are the pillars to the dynamic and diversified workplace we call home.
Singapore
Full time
RHB Singapore